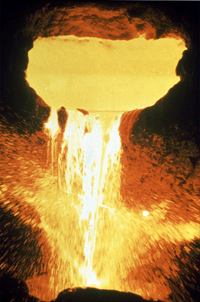 Cool Careers - Business Opportunities - Conference Announcements - Products/Services.



This page is also mentioned in our regular mailings to plant superintendents, mine operators & suppliers.

OUR INNOVATION provides for our contacting potential buyers & other interested parties that you want to reach, by email & phone. We will also meet these people at the many international shows we attend & refer them to your ad on our Classified page.

No-one in our industry reaches your target audience as we do. We make that our promise to you !

There is no additional charge for this premium service during the introduction stage of this page.

We have thirteen years of experience in connecting buyers & sellers through our trade show, advertising, eMining Blast Services, and now, online Targeted Classified Advertising.

Contact us for a placement quote.


---

Equipment Development Engineer – Mineral Technologies, Australia
Mineral Technologies is a subsidiary of DownerEDI, an ASX-100 listed company. We are a recognized leader in mineral separation solutions and specialize in the design and supply of a wide range of mineral separation equipment, testing, design and engineering services for customers worldwide.
Our R&D Department currently has a vacancy for an Equipment Development Engineer. Based on the Gold Coast in Queensland, Australia, this position requires leadership and execution of ongoing design and development programs for mineral separation equipment.
A key focus of this role is the development of magnetic and electrostatic mineral separation equipment. Applicants will be required to have a working knowledge of magnetic and electrostatic physics combined with experience in mechanical equipment design (mineral processing equipment preferred) and the ability to successfully lead development programs.
If you are interested in applying for this position please email jo.mckay@downeredimining.com or if you require further information please contact our USA Regional Manager Bill Weldon on +1 904 827 1694 or email mdmtusa@aol.com.
More information can be found at www.mineraltechnologies.com.au.
---

Click on the image for more information



Investment / Partnership Opportunity - Central Asia

"It would be final more interestingly from the Canadian friends to represent and advance their ideas and business in mining, both in territory of Kyrgyzstan, and in the whole Central Asia. If you will have desires and intentions we are ready to co-operate in a private order for advancement and partnership or representation Canadian business in Central Asian region.

I have a desire to co-operate and work with more modern techniques, technology and idea, as in territory of Kyrgyzstan, and as a whole in the Central Asia. "
Kadyrshaev Bakyt