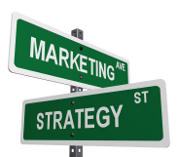 Advertise with Us
In the mining business, creative, attention-grabbing ads will help you get results. They allow your company to combine graphics, words, & animations into a unique sales opportunity for committed buyers that visit Mining Publications International.

During the past 25 years, we have been meeting with mine operators, plant superintendents & procurement officers across North America. Purchasing an ad on our site affords your company with top exposure at a minimal cost and through links, drives quality traffic to your Web site.

Click here to see a visual presentation of ad sizes..



WEB AD
SIZES in pixels
HOME PAGE PRICING
PRICING FOR OTHER PAGES
Full Banner
392 x 72 pixels
$ 1,500
$ 1,200
Vertical Banner
120 x 240 pixels
$1,800
$1,500
Vertical Tower
160 x 600 pixels
$2,200
$1,900
Half Banner
234 x 60 pixels
$1,000
$800
Square Button
125 x 125 pixels
$500
$350
Button 1
120 x 90 pixels
$250
$200
Button 2
10 x 60 pixels
$200
$150
Micro Button
88 x 31 pixels
$150
$130
Pages Most Viewed
TOP 7 in no particular order
as of October 2020
• Home
• eMining Blast
• Mining Trade Show & Conference Services
• Our Clients - Their Stories
• Welcome CAMESE
• Construcción Latino Americana (CLA)
• Mining & Exploration Banner Pop Ups & Other Sizes- Available on request.

Please signal your interest as soon as possible.
The above ads will stay on our site for up to four months or the exact period you require.
Due to high volume of ads during trade show & other periods, please discuss your date requirements with us. We will then confirm availability.

Page Specifications
We have broken everything down on a page to page basis for better clarification Pages not listed here can take almost any size ad.

HOME PAGE BANNER
• Size: 690 x 150 pixels
• Resolution: 72 dpi
• File format: JPG or GIF
• Maximum file size: 40 Kb

OUR CLIENTS PAGE - LOGO SIZE
• Size: maximum width of 260 pixels, height does not matter
• Resolution: 72 dpi
• File format: JPG or GIF
• Maximum file size: 20 Kb

CLASSIFIEDS PAGE - TOP BANNER
• Size: 690 x 100 pixels
• Resolution: 72 dpi
• File format: JPG or GIF
• Maximum file size: 30 Kb

eMINING BLAST SERVICES PAGE - LOGOS ON TOP OF PAGE
• Size: maximum width of 260 pixels, height does not matter
• Resolution: 72 dpi
• File format: JPG or GIF
• Maximum file size: 20 Kb

MINING TRADE SHOW & CONFERENCE SERVICES PAGE - TOP BANNER
• Size: 690 x 100 pixels
• Resolution: 72 dpi
• File format: JPG or GIF
• Maximum file size: 30 Kb

Hit List PROGRAMS PAGE - TOP BANNER
• Size: 690 x 100 pixels
• Resolution: 72 dpi
• File format: JPG or GIF
• Maximum file size: 30 Kb