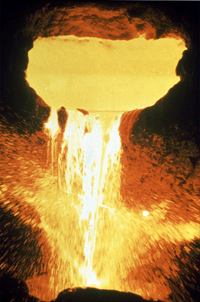 Our eMining Blast Service is a comprehensive email marketing system that will increase your company's visibility directly with the decision makers in our industry.

What companies does your service target?

For the past 25 years, we have represented two of the largest mining organizations in the world. Our eMining Blast Service targets mine operations, plant superintendents & managers of procurement. Included are their suppliers, the investment community & influential government officials supporting our industry.
---
What makes this service more "secure" than others?
There are many email services that require you to send them your contact data base to set-up your messages & then send them. This is highly insecure as there have been several cases where they have sold lists to other such vendors.
Never release your contact information to anyone.
Our solution: We have all the contact information you require on our servers. Our solid current & past 22 year relationships with the SME-USA and CIM-Canada assures you that our reputation and desire to benefit our clients are paramount. Our business expertise is in the mining industry only.
---
What is the size of a complete eMining Blast Service to everyone on your mining list?
Over 7,000 individual contacts & growing.
---
What other Free service are you offering?
Depending on space availability, your half banner or smaller sized ad will be included on our site with a link to yours. The thousands of visitors every month to our site searching other information, will see your announcement and this will increase your visibility world-wide.
---
Simply put - How does this marketing service work?
Send us your e-mail in HTML format if possible, or in a WORD document. All links to your site should be included.


We also recommend approximately 150 words. Keep it short to be effective.


One Blast will be run according to your launch date. Please reserve your date well in advance.


We will resend your message to all new contacts we are continually adding to our client list, up to the date you determine.
---
How much is this going to cost my company?
Our Basic Service costs $400.
Our Enhanced Service includes two (200) hundred phone calls to those contacts and costs $600.
We accept your eTransfer of funds or company cheque prior to the launch of your program.