Your Exhibitor Promotion Strategy
This approach defines YOUR competitive edge.
Put your company on their Hit List©.

80% of exhibitors and suppliers do not conduct some form of pre-show promotion.

Now most important, what will attract them and make them decide to come and contact you?

You now can begin the dialogue with the decision makers, before the exhibition with our "Mining Trade Show & Conference Services." We do pre-show e- marketing, & contact by phone those attendees who will probably walk by your table without you knowing who they are & what they do.

We simply increase the awareness that you are present at the trade exhibition to offer them solutions.

MPI is offering you the opportunity to better position your products & services; to influence decision makers BEFORE, DURING and AFTER the show to December 31, 2020.

We are now booking reservations for our marketing services, from mining suppliers, educational institutions & government departments.

The sooner you register, the more exposure you get.

Lewis Bonder » t 514-949-1845 » lbonder@miningpublications.com

The price for our updated and feature-rich "Enhanced Program" is $300.00.

Here is our "Enhanced Program" for the 2021 MinExpo show in Las Vegas.
We place your brief company write up, logo & contact details on our web site's "Hit List©" page with a link to your site.


We send out a promotional write up twice and on two (2) different occasions to the top 1,235+ USA and Canadian mining companies, targeting the mine operators, plant superintendents and purchasing officials we have identified.

We will inform them of the activities or presentations that you are arranging in addition to your booth address. Use our service to also invite visitors to conferences & cocktails you are holding in hotels & other meeting areas.


We call 200 companies as a "friendly reminder" to visit your booth and/or event. This will happen around two to three weeks before the show or conference.


We will make our best efforts to direct them to our client's booths. We offer a cash prize to those we contact to encourage them to meet with you at your booth.


Your write-up will remain on our site until December 31, 2021.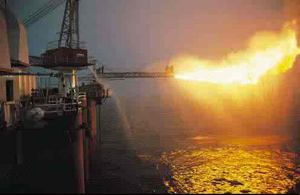 Our primary goal remains to get those Mining officials you want to meet to your booth.
When you compare the 5 pronged approach we offer to a one-time ad in the show publication, your booth number on a listing sheet or your flyer at the bottom of the show bag ... we know you will appreciate what our very inexpensive complimentary promotional services can do for your marketing efforts. Stop being that 80% of exhibitors that wait for a passer-by to look your way ... maybe.


Lewis Bonder » t 514-949-1845 » lbonder@miningpublications.com