2021 - Students to assist MPI at trade shows across North America
Mining Engineering students only.
Contact us with State or Canadian province you live in.
We will keep you on our list as we determine shows & seminars we will be attending throughout 2021.
Students considering annual SME & CIM events, or visiting MinExpo in Sept. 2021 in Vegas, are especially welcome to apply.
Part-time, full time or project work year round.
Hire a student; they make it happen!
Over the past 25 years representing both the SME-USA and CIM plus our other services and publications, we have been invited to student graduations and other educational events.
After meeting with Professor Hani Mitri at McGill University's 140th Anniversary graduation of mining engineers in 2010, I really had to step back and ask myself, "what has our company done to help students get jobs?"
So for the past few years, we are financially supporting a student and are so proud of his academic achievements and his sensitivity expressed in his mining poetry, now featured on our site.
After meeting with many of our clients, we have decided to broaden our impact and step up to the plate now with an innovative way to help our mining students find jobs; and here is why –
Despite growing concerns about the availability of skilled labour, fewer firms are committed to increasing their investment in apprenticeship and employee training.
"Only one-in-five respondents reported that their investment in apprenticeship is increasing. Despite growing concerns about the availability of skilled labour, fewer firms are committed to increasing their investment in apprenticeship training."
(Thanks to Jim Wright of Ontario's ICI Construction Industry.)
2013 Survey of Ontario's ICI Construction Industry
MARCH 2O13 - Ontario Construction Secretariat
© Ontario Construction Secretariat 2O13
We actively attend CIM Student Industry Luncheons where help and inspiration are offered to the students. Mining students now graduating face a very tough job market, and many attended the luncheon to acquire inspiration and help to set them on the right track.
---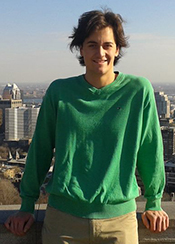 Peter Moutsatsos is currently a second year mechanical engineering student at McGill University in Montreal.
He has expressed a great deal of interest to work in the mining industry.
We will be introducing him to many of our clients at the show.
Peter is from Canada's incredible mining hub- Sudbury, Ontario.
He was introduced to us over lunch at Schwartz's restaurant in Montreal by a colleague & he proved himself to be an astute & very personable young man. These qualities combined with his technical skills no doubt will help propel him to quickly find employment upon graduation, in our industry.
His hobbies include the restoration of his 1972 Mercedes-Benz 220D.
He can be reached at: pete.moutsatsos@gmail.com
---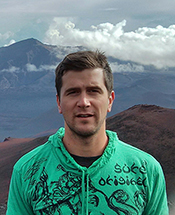 I am very pleased to have hired Jordan Norsworthy to represent our company on a project basis at CIM-Vancouver. I am impressed with the focus and determination of this young man and trust you will welcome him to your booth.
He is a student in the Mining & Mineral Exploration program at the British Columbia Institute of Technology.
His plan is to complete the program next year and move on to finish with a degree in Mining Engineering.
He has previously worked as a professional surveyor for five years which complements the required skills for this program greatly and is helping him to progress in his endeavors.
As a very active individual he is very fond of being outdoors, regardless of weather or season and one of his main passions is traveling and meeting new people and learning about new cultures.
He can be reached at jordan.k.norsworthy@gmail.com
---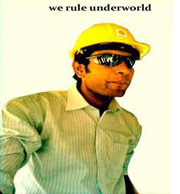 Meet Shahzad Manzoor Channa
A mining engineering student we actively support; a super smart young guy with an inherent passionate view of the mining industry.
You can reach me at channa.shahzad@gmail.com or view my LinkedIn profile.
"I was pleased to find out that a family of a deceased miner in Havelock, Ontario, Canada through a funeral company, contacted me to use my poem "A Miner's Poem" as a tribute to him.
It is a token of appreciation to all the industrious miners whose hard work made visible the brighter side of our industry as expressed in that poem.
I will continue to support the mining industry with the added advantage of my "Environmental Approach" earned from 18 years of my education.
Thanks that my poem is reaching to the people of Canada through your website and it's my pleasure to discover that it has been used as a tribute to a deceased miner there.
My sincere thanks goes out to you for placing it on your website."
MINE IT!
By SHAHZAD CHANNA Prosperity, Economy and the development at its height
explore mineral gypsum, Garnet and more Apatite Will continue to shape our world in the years to come
Lead, Nickel, Copper, ores of Iron and the corundum Technology in the era of environment, without a doubt
Exponential demand will not let mining to be ruled out To the economies of today from the Civilizations of past
Count on their contributions, molding the time too fast Dangers and hazards taken upon, is how a Miner's work
Respect for their sacrifices and compromises out of murk

MINE IT II
By SHAHZAD CHANNA Vilify not my realm of fate
I am at the place where all can't get
here are love memories and no fuss
mountains even don't stand in front of us
We are the only to see the earth so deep
take out gold, diamonds and leave nothing to sweep
the country's development and it's yardstick of treasure
how high we take the economy up, mind cannot measure
I wish i could got it down on your brains wall
without mining no country can rise from its fall
mining resides in our hearts front section
your imaginations are our success fraction
From the Mariana's trench to the Everest's peak
My Lord! help us to uncover what else is left to seek
down deep in dark our approach ends until metals shining
WE ARE PROUD TO BE IN THE FIELD OF MINING
---
Here is the MPI 2020/2021 Student Plan of Action:
We will place your company's logo on our employment site page with a link to your job placement site or Home page. Submit in EPS, PNG or JPEG. Please include a brief 1-3 sentence introduction relating to jobs.


We will write up an invitation for Suppliers and the Mines to hire our students.


We will send our eMining Blast to over 6,000 of our clients and contacts in our industry.


We will offer a free eMining Blast (valued at $400 each) to three companies who tell us they have hired a student this summer.


There is no charge for your placements on our "Rock On" page.


We are getting the word out now to universities to encourage students to visit this page.
---
Current Employment Opportunities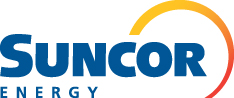 Suncor Energy is a sustainably operated Canadian integrated energy company. Our company combines a leading position in oil sands with complementary operations in refining and marketing and conventional oil production internationally and offshore East Coast Canada.
As an employer, Suncor is one of the best companies in Canada, providing tremendous future potential where talented people thrive. As our business evolves, so do our employment opportunities. Visit our website for more information about how you can grow your career at Suncor.
---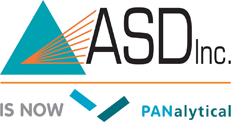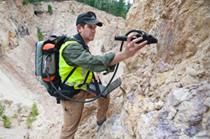 Introducing the Students in Mining TerraSpec Instrument Program!
The Students in Mining TerraSpec Instrument Program was established by ASD Inc. to enhance innovation in the mining industry through advances in mineral measurement analysis.
Download document: Measurements in Mining Program
---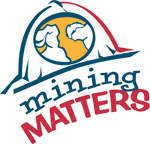 PDAC Mining Matters offers exceptional educational resources that meet provincial curriculum expectations. Core to the program are the Mining Matters educational resources, created by educators and Earth science experts.
Mining Matters has reached an estimated 490,000 teachers, students and members of the general public since its inception in 1994.
You can reach them at MiningMatters@pdac.ca.
For Recent Graduates
---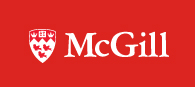 McGill University attracts top students from Quebec, Canada and from around the world. The student body at McGill is recognized as being one of the most dynamic and diverse in North America. Many students speak two or more languages.
McGill's environment fosters the intellectual flexibility, cross-cultural understanding and interpersonal skills necessary to meet the challenges of a constantly evolving workplace. Our graduates are highly mobile and ready to move both for internships and post graduation for the best opportunities.
Are you seeking interns/co-op students or new graduates from engineering, geology, management or other fields of study?
Please contact one of our career centres and we will be happy to help you recruit the talent you need!
Engineering Career Centre: www.mcgill.ca/careers4engineers/employers
Career Planning Service: www.mcgill.ca/caps/employers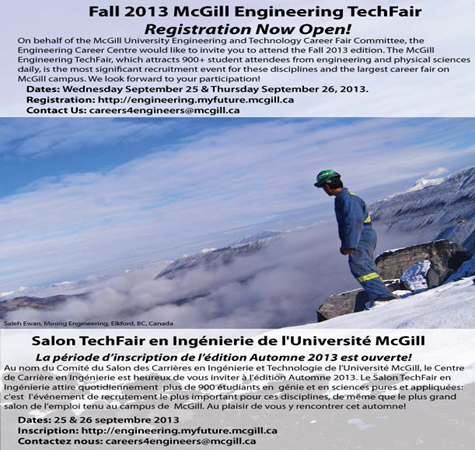 ---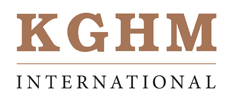 KGHM International Ltd. is a wholly owned subsidiary of KGHM Polska Miedz S.A., focused on growth in copper and other metals.
Whether you are looking for a summer position or full-time employment, KGHM International offers opportunities for students and new graduates.
We believe that teamwork is important for your personal and professional growth as it increases your knowledge, skills and creativity. Whether you are a student or a new graduate, you will receive hands-on training and coaching from top talent in a cooperative, supportive environment.