Our Clients - Their Stories
At MPI- we have always offered to our clients "Value Added" features, at no charge, to help their businesses secure new clients. Here is the way to participate in this innovative marketing venture.
You must be an existing client & have used at least one of our marketing services over the years. They may include: eMining Blast or Hit List. Display ads in our publications or digital ads on our site.
Tell all our industry contacts "a story" of how your service or products helped your client. This is not an advertisement to buy from you, but a story- the difficulties encountered, what was learned from setbacks with your client, how your organization met the challenges at the mine site. Disappointment, humour, redefinition of the job & final achievement are qualities we are looking for; so are your new clients...
Keep it to about 300-350 words.
We are pleased to present a British Columbia discussion group meeting of the CIM Management & Economics Society entitled:
BEYOND BOOM AND BUST: DECOMMODITIZATION OF MANAGING MINING PRICE CYCLES (Price Cycles, Cost Curves and the Art of Mindful Management)
>> Click here to view and download discussion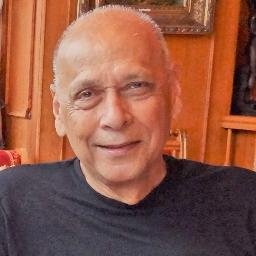 The author: Bish Chanda is well known to CEO Lewis Bonder of Mining Publications International.
We met in 1997 at CIM where I represented the organization on an international scale.
Throughout my eight year tenure there, Bish was an important source of mining knowledge & a true positively spirited gentleman to all during my formative years at CIM.
The objective of this presentation was to explore ways to moderate the effects of recessions, by keeping the gains achieved during an upturn.
I especially enjoyed his "mindful management practices" where he cites the correlation of ancient Buddist practices to this concept.
He writes: "In the mining context, companies should manage their current costs, which they can control, instead of trying to predict the future direction of prices, which no one can." Lewis Bonder